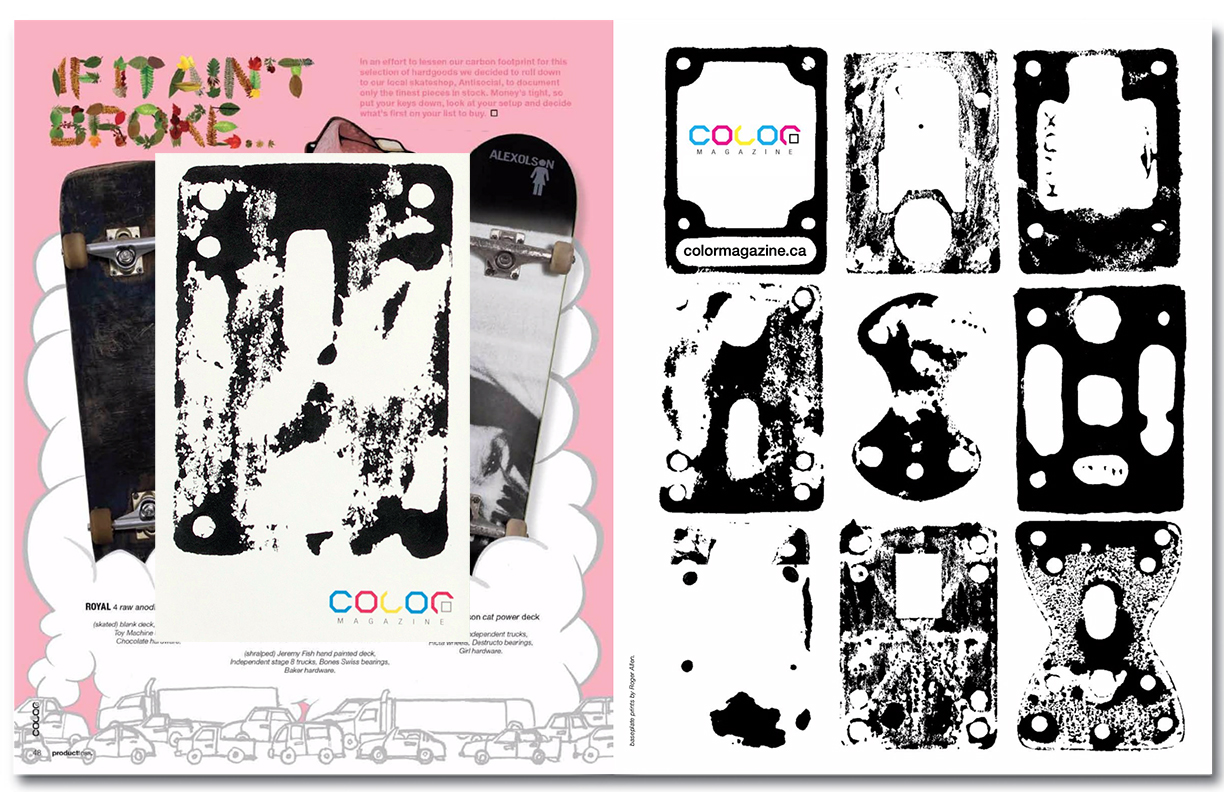 I was asked to art direct a cover and article for
Color Magazine
V6I6, the green issue.
My first idea for the project was to find a way to show how skateboarding has made an impression on me. While exploring this idea, I discovered I have more to say about how I have literally left an impression on skateboarding. I took ink stamps from my old baseplates the part of the skateboard that takes the impact of every creative move.
Art Direction, and production for cover and article.